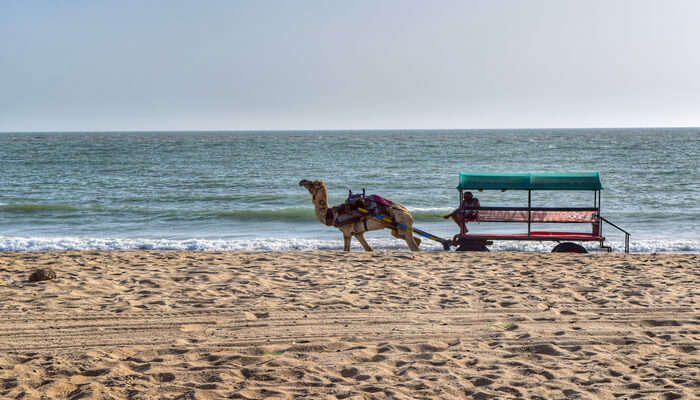 Planning a beach vacation? Gujarat might not be the first place that comes to mind, but trust me, its beaches are a hidden gem! Let's continue celebrating #GujaratFoundationDay 
આપણું ગુજરાત અને આપણા ગુજરાત ના 1600+ કિમી. લાંબા સમુદ્ર કિનારાઓ
🧵 With its serene blue waters and pristine white sand, Mandvi Beach is a must-visit for beach lovers. Don't miss the chance to see the historic shipbuilding yard nearby. ⛱️🌊🐚
🧵 Want to get away from the crowds? Head to Gopnath Beach near Bhavnagar, a secluded spot that offers stunning views of the Saurashtra Sea. (Temporarily known as Arabian Sea )
For adventure seekers, Tithal Beach is the place to be. From parasailing to jet skiing, there's something for everyone here. 
Gujarat has very rare Blue Flag Beaches in Shivrajpur (Near Devbhoomi Dwarka) and another in Diu called Ghoghla Beach. There are strict criteria for blue flag Beaches (source blueflag.global ) 
You can enjoy with your family and also feel safe at the same time.
(Just be a responsible traveler)
Gujarat has Asia's biggest ship breaking yard, Alang – Near Bhavnagar. 
🧵 End your trip on a high note with a visit to Diu Island. With its Portuguese-style architecture, tranquil beaches, and vibrant nightlife, this island is the perfect end to your Gujarat beach vacation. But remember this is not the end, 1600+ long marine line, you can roam anywhere from Madhavpur beach to Valsad and from Jamnagar – Narara island to Porbandar and Devbhoomi Dwarka. Beaches are very crucial part of Gujarati people's life. 
Will share my crazy travel experiences and stories through #TwitterThreads , my blog and also in linked in articles from now on. Keep checking this #Space